The Rock Stops Here Group of Cocaine Anonymous is moving to a new location!
See below for information on new location of meetings as of Feb 1st 2023!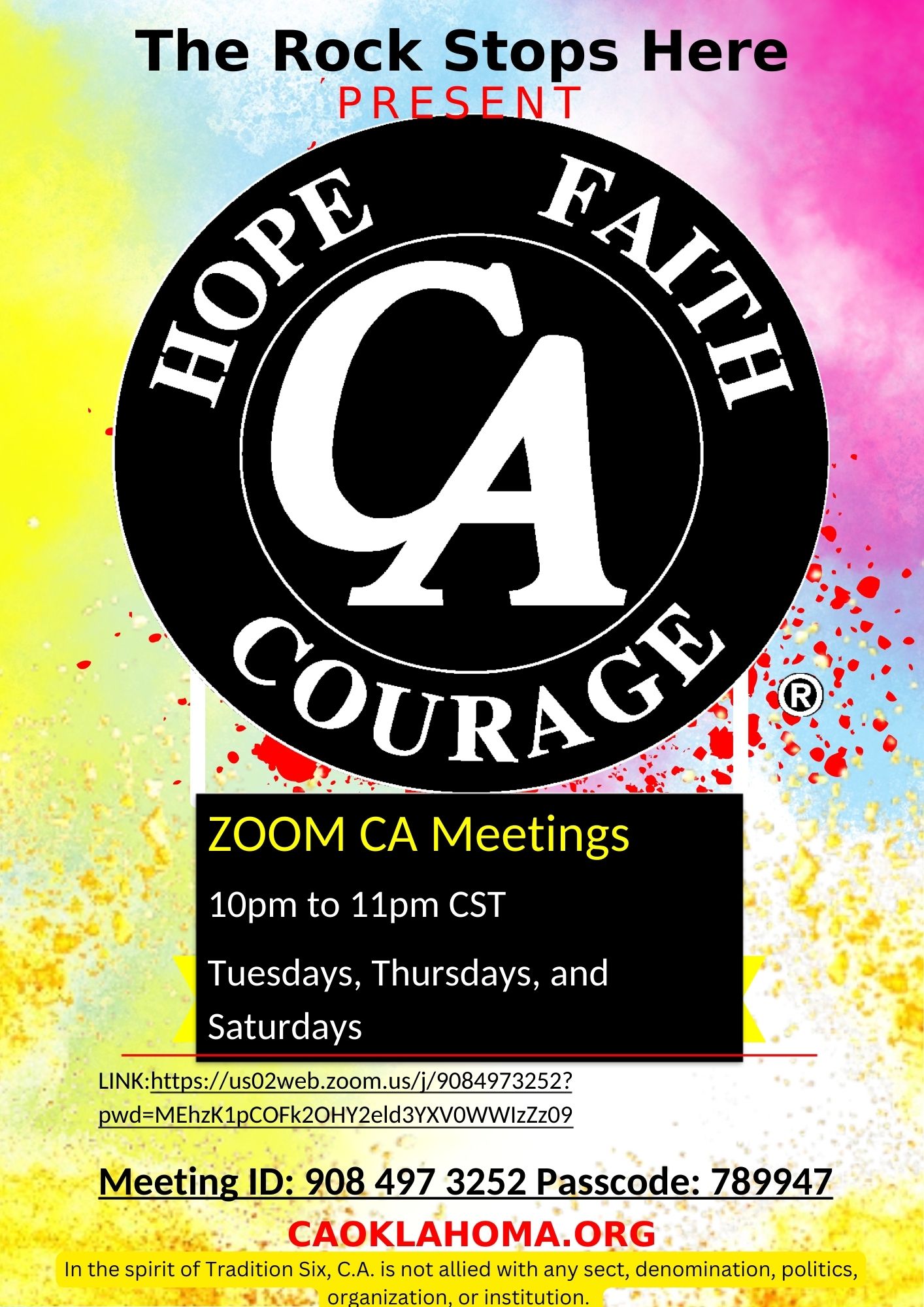 The-Rock-Stops-Here-Group
Meetings 7 days a week!
Monday through Saturday @ 6:45 PM to 7:45 PM, Sunday @ 5:30 PM to 6:30 PM
1425 1/2 N Rockwell Ave
Oklahoma City, Oklahoma 73127
(Currently meeting at The Rockwell Group's clubhouse until a more permanent solution is found, please read the below paragraph for parking and clubhouse requests from The Rockwell Group while we are there)
Next Business Meeting April 1st 2023 @ 8:45 pm via Zoom
(Group, Area, and District Meetings that night, please use below link for meeting)
Join Zoom Meeting
https://us02web.zoom.us/j/9084973252?pwd=MEhzK1pCOFk2OHY2eld3YXV0WWIzZz09
Next Meeting of the 2023 Southwest Regional Convention Steering Committee  Sunday, April 2nd, 2023 @ 4 pm via Zoom 
Next PI Committee Meeting will be announced once we have a permanent building to call home.
IMPORTANT UPDATE
As of Feb 1st, we will be meeting at the Rockwell Group's clubhouse located at 1425 1/2 N Rockwell Ave OKC, OK 73127 from 6:45 pm to 7:45 pm Monday through Saturday and 5:30 pm to 6:30 pm on Sunday. It's a tight time frame so we have been asked to not show up until 6:30 pm so as to not interrupt any of their previously scheduled meetings. We have also been asked to come through the south side door and to not park by the front Masonic Lodge building on Wednesdays as they also have a meeting then. We will be providing our own coffee and supplies so please do not use theirs as well.  The Rockwell group is being kind enough to help us out while we work to get a more permanent solution so please be respectful and abide by the requests they have made. We hope this time frame works for you and if not just know this is a temporary solution and we hope to be in our own building by April.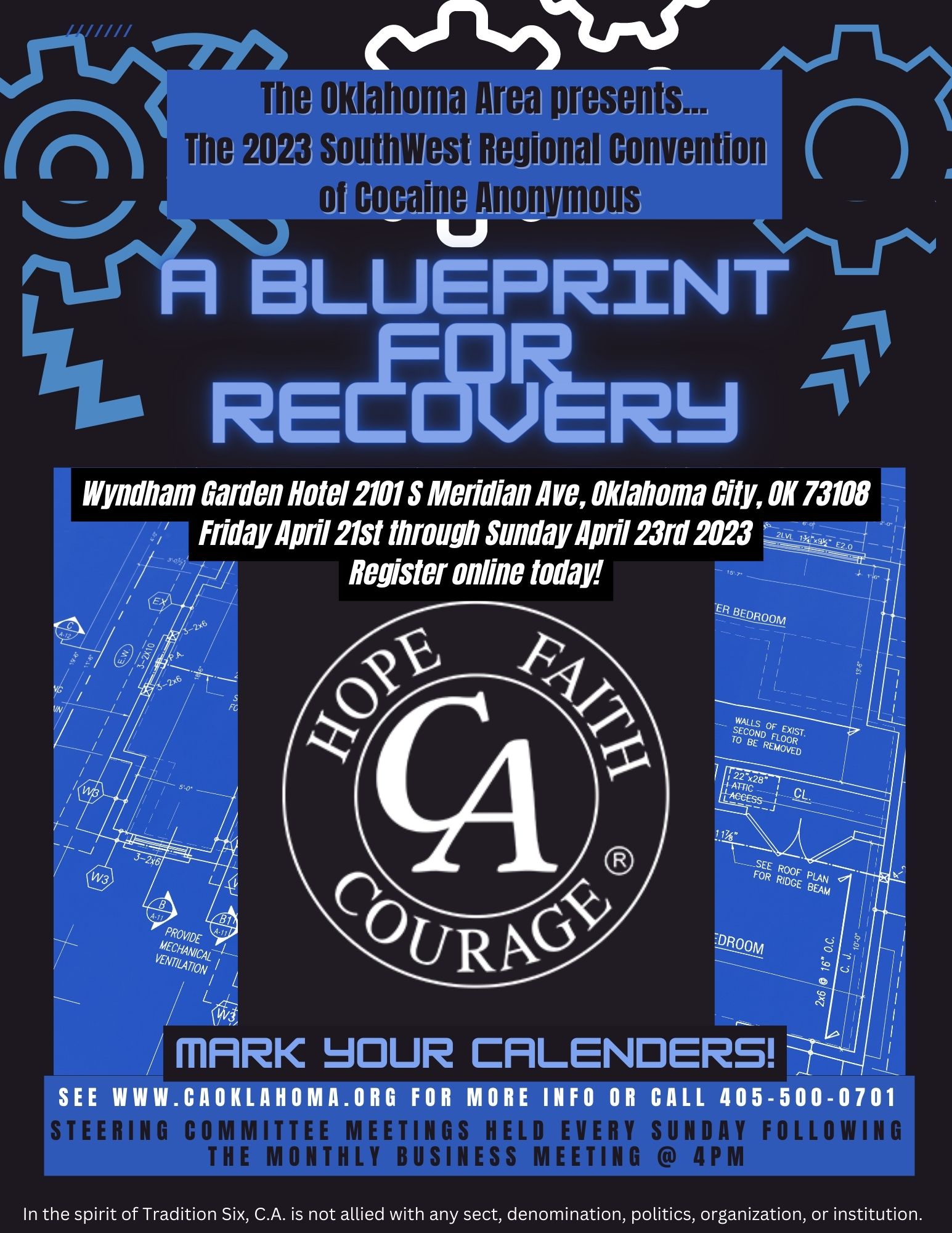 The 2023 Southwest Regional Convention Steering Committee meetings have been moved to the same weekend as the regular monthly business meetings.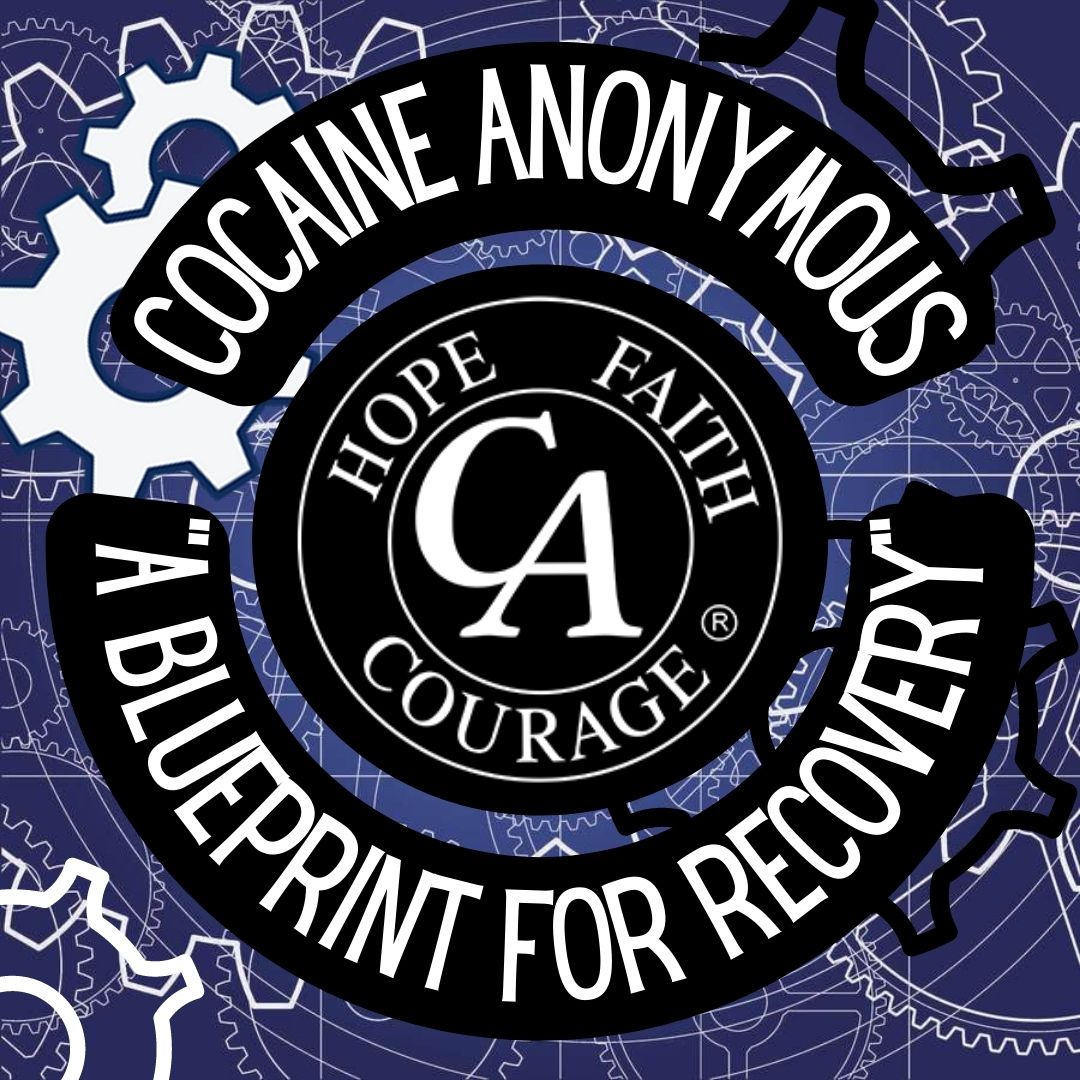 ______________________________________________________________________
Sunday Night Group
Sunday
7:00 PM to 8:00 PM
Serenity Outreach Ministries, Community Church
2801 North Missouri
Oklahoma City, Oklahoma  73111
______________________________________________________________________